Renting an apartment? Determine your rental budget
First aid for renting, Home Invest Belgium's tips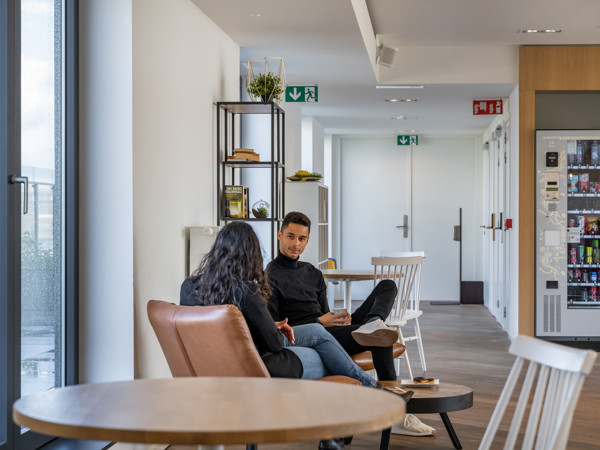 Do you want to rent an apartment or house? When you start looking for your ideal home, it's important to keep your available budget in mind. To find this out, you need to know what costs are involved in renting. Allyssa Meyers, Sales & Letting Agent at Home Invest Belgium, will be happy to give you a few tips to avoid unpleasant surprises.
One-off costs
The most important thing is to distinguish between one-off and fixed costs.
The one-off costs include the rental deposit. This amounts to a maximum of three months' rent in the Flemish Region, and to two months in the Brussels-Capital Region and the Walloon Region when the rental deposit is paid in one instalment. The full rental deposit always remains in the name of the tenant with an independent financial institution. At the end of the rental contract, and if no damage has been done to the apartment or house, you will get it back in full.
"For an apartment, the site inventory can quickly amount to €300 or more."
The site inventory is also included in the one-off costs. It describes the condition of the dwelling. For an apartment, this can quickly amount to €300 or more. The costs for the site inventory of a house are often a little higher because the price depends on the surface area. However, the cost price is always divided equally between the tenant and owner.
In addition, you shouldn't forget about a few extra costs, such as the possible rental of a moving van and/or lift, budget for furnishing, etc.
Monthly costs
The monthly costs logically include the rent and the costs for utilities such as water, gas, and electricity. In addition, you should not lose sight of the necessary insurance policies and taxes, as these are also part of the budget you have to provide.
"Don't spend more than a third of your net income on rent," says Allyssa. "That way, you manage to have enough budget left over to be able to put a delicious meal on the table in your new apartment, enjoy a cosy evening with friends, and build up a nest egg."
"Do not forget the communal costs. These differ from building to building and are logically lower in a new building complex than in an older complex."
When you rent an apartment, there are also some communal costs that you have to take into account every month. "Ask the landlord in advance how much these costs approximately amount to," advises Allyssa. "After all, these costs differ from building to building, and are logically lower in a new building complex than in an older complex."
The communal costs include cleaning and maintenance costs of the communal areas, the consumption of utilities in communal areas, etc. Sometimes, they are paid on an apartment-rate basis, in which case a fixed amount is charged each month. Usually, however, communal costs are settled on the basis of actual costs and charges. In this case, a monthly advance payment is made, and the settlement of the actual expenses is made at the end of the year.
If you keep this in mind when looking for your new home, you will not have any unpleasant financial surprises. Curious about what else is involved in renting? Read about it here in our other articles.